Client:

Pivott

Year:

2018

Role:

Web Development

Website:
Lexus
Lexus is the luxury vehicle division of the Japanese brand Toyota. They are launching a new model of the UX 250x a small hybrid crossover coming in early 2019.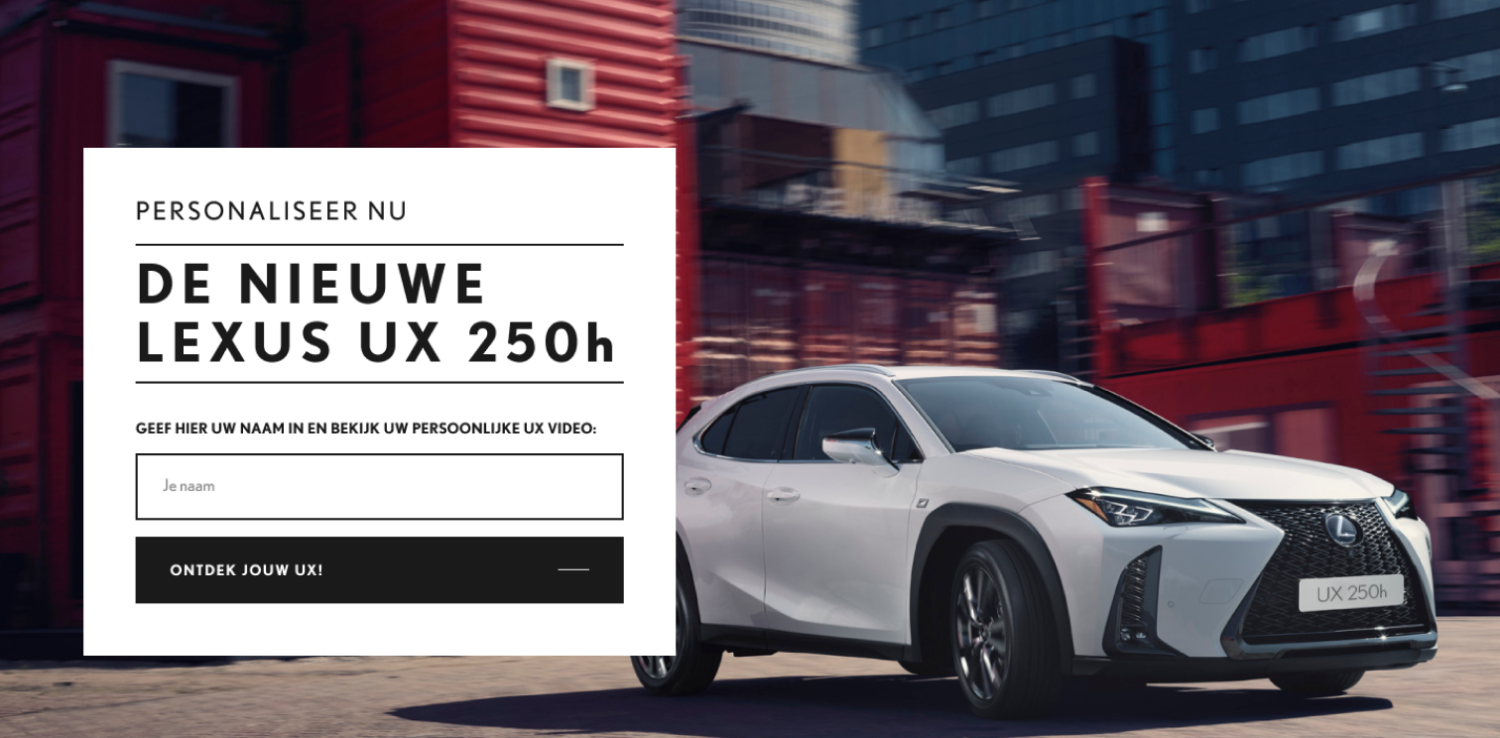 01.
The Challenge
We were challenged to create a personalized video experience for each user who visited the Lexus landing page. This was part of the campaign to celebrate and promote the new Lexus UX 250h model.
02.
Strategy & Approach
Our approach was to create a system to easily personalize a Lexus promotional video, allowing us to give a unique experience for each user. Every user could add their name in the license plate of a real Lexus car and see it live on a personalized video. 
03.
Final Experience
The final experience is a breathtaking and unique video providing the user with a glimpse of what could possibly be theirs, a new Lexus UX 250h with their very own personalized plate, enticing them to make it a reality.